Bespoke Banquette Seating for the home
Suite Illusions produce a range of domestic banquette seating perfect for maximising the space in your dining area. SIG Contracts specialise in bespoke banquette seating with various styles that are adapted for the home. These styles include plain backs, buttoned backs, both horizontal and vertical fluted backs and many more. Additional photographs of our banquette seating can be found on our contract website www.sigcontracts.co.uk
More Bespoke Bar Seating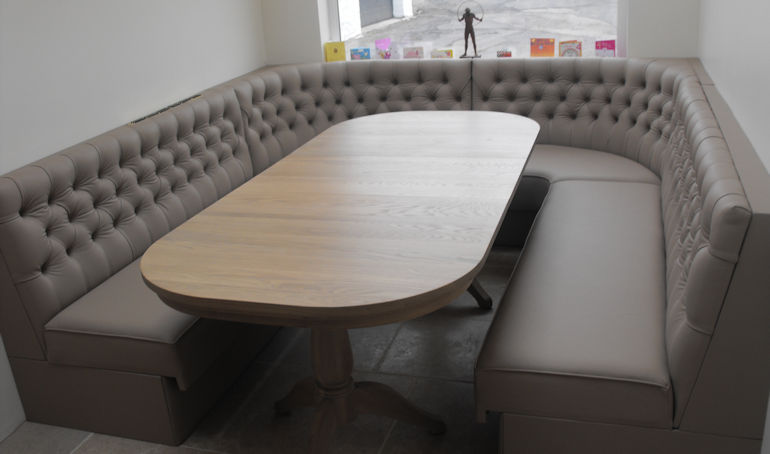 Bar Seating by Suite Illusions
Suite Illusions can build banquette seating in your home to fit into any space. In these photographs you can see how we install the seating into your home. The first photograph is of the hard wood frame we use to secure your seating. The second photograph we have included is of the seating fully built. The deep buttoned style modernises the seating to stand out in your home. The third photograph included the table that is suited for this seating shape. Suite Illusions can also supply tables to complement your seating.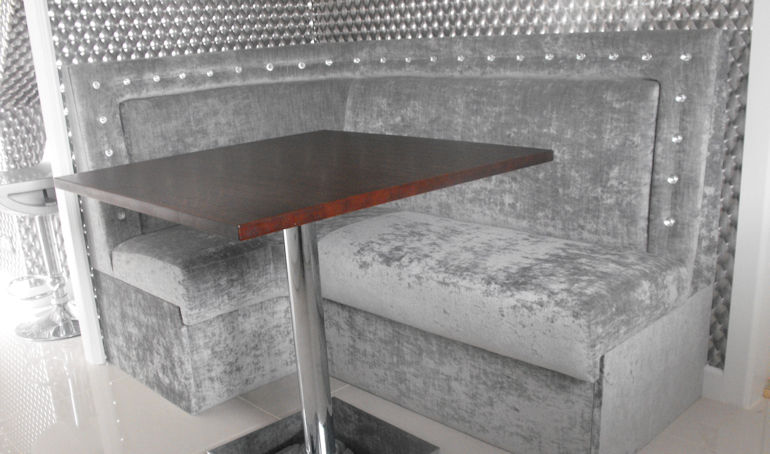 Bar Seating by Suite Illusions
Suite Illusions can make each banquette seating to size and specification. The banquette seating in the photograph is covered in a silver velvet fabric and finished with Swarovski buttons on the top of the seating.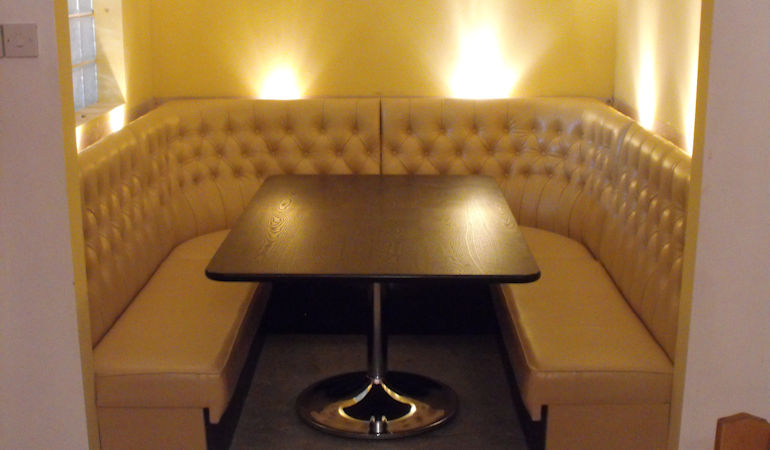 Bar Seating by Suite Illusions
Suite Illusions make our bespoke seating to specification as can be seen in the photograph. We had a space to fit the seating into to use the space as best as we can. This small room was perfect to fit this seating as this was the main component of this room. The deep buttoned back gives the look and feeling of depth and comfort.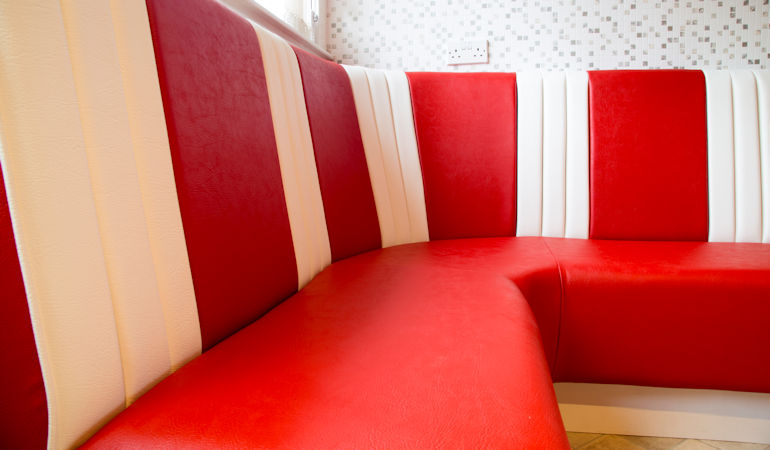 Bar Seating by Suite Illusions
This red and white banquette seating was made to measure to fit our client's kitchen. With a mixture of plain and fluted back this gives it a more modern look. Suite Illusions will finish the kick plates with any colour required.
Just a few completed designs